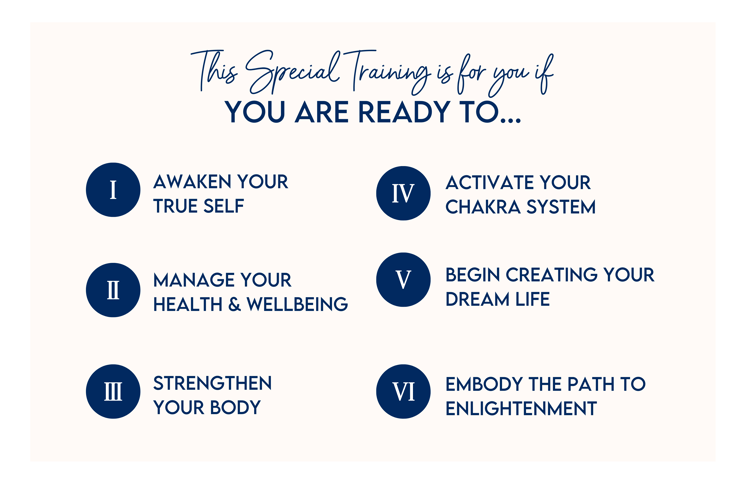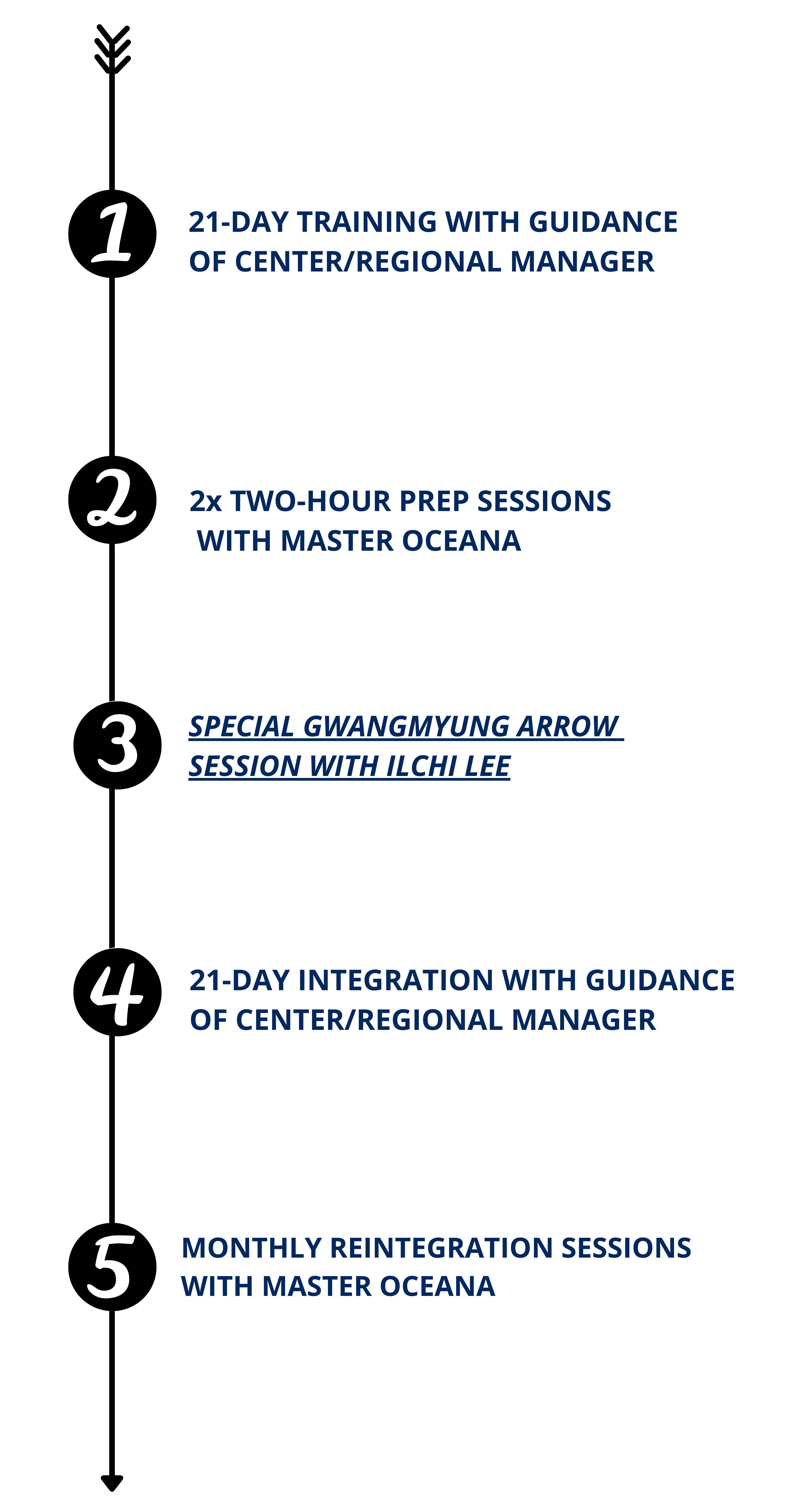 WHAT IS GWANGMYUNG ARROW?
GwangMyung can be translated from Korean as "universal light" and the Arrow represents strong and bold energy, able to break through any obstacle. So the GwangMyung Arrow is a dynamic meditation experience designed to help you break through anything that blocks your inner light. The "GwangMyung Arrow" training was developed by Ilchi Lee, the founder of the Body & Brain practice. Through this 'GwangMyung Arrow' Special Training, you will learn how to activate your chakra system and awaken your universal brightness. Over forty years ago, Ilchi Lee, also known as "Seuseungnim" (Korean for "enlightened teacher") within the practice, realized that enlightenment is available to everyone after enduring 21 days of rigorous ascetic training in the mountains. Since then, he has devoted his life to helping people awaken to their true nature as enlightened beings. Over the past year, he's been offering the "GwangMyung Arrow" online training to help people awaken their inner brightness.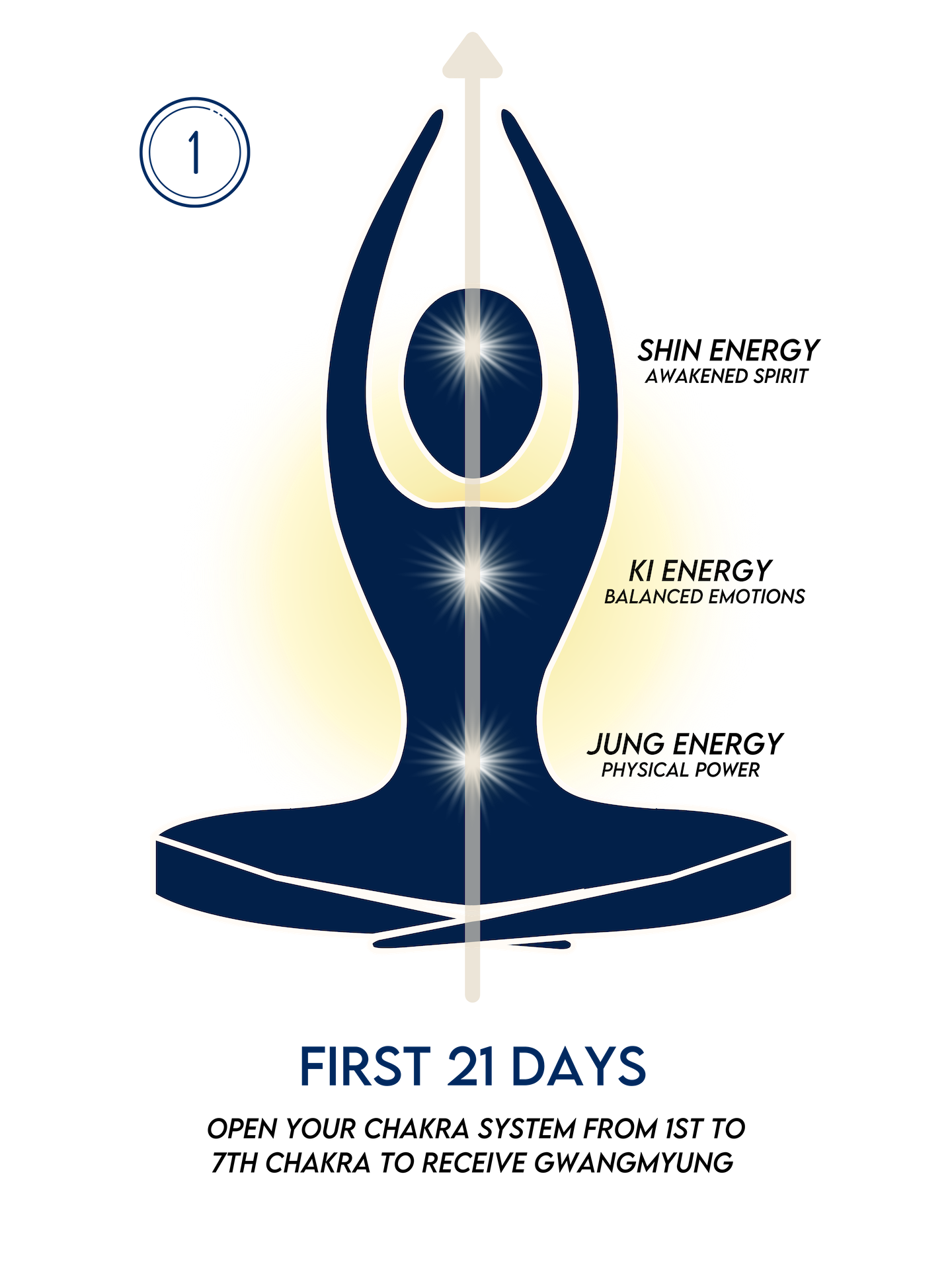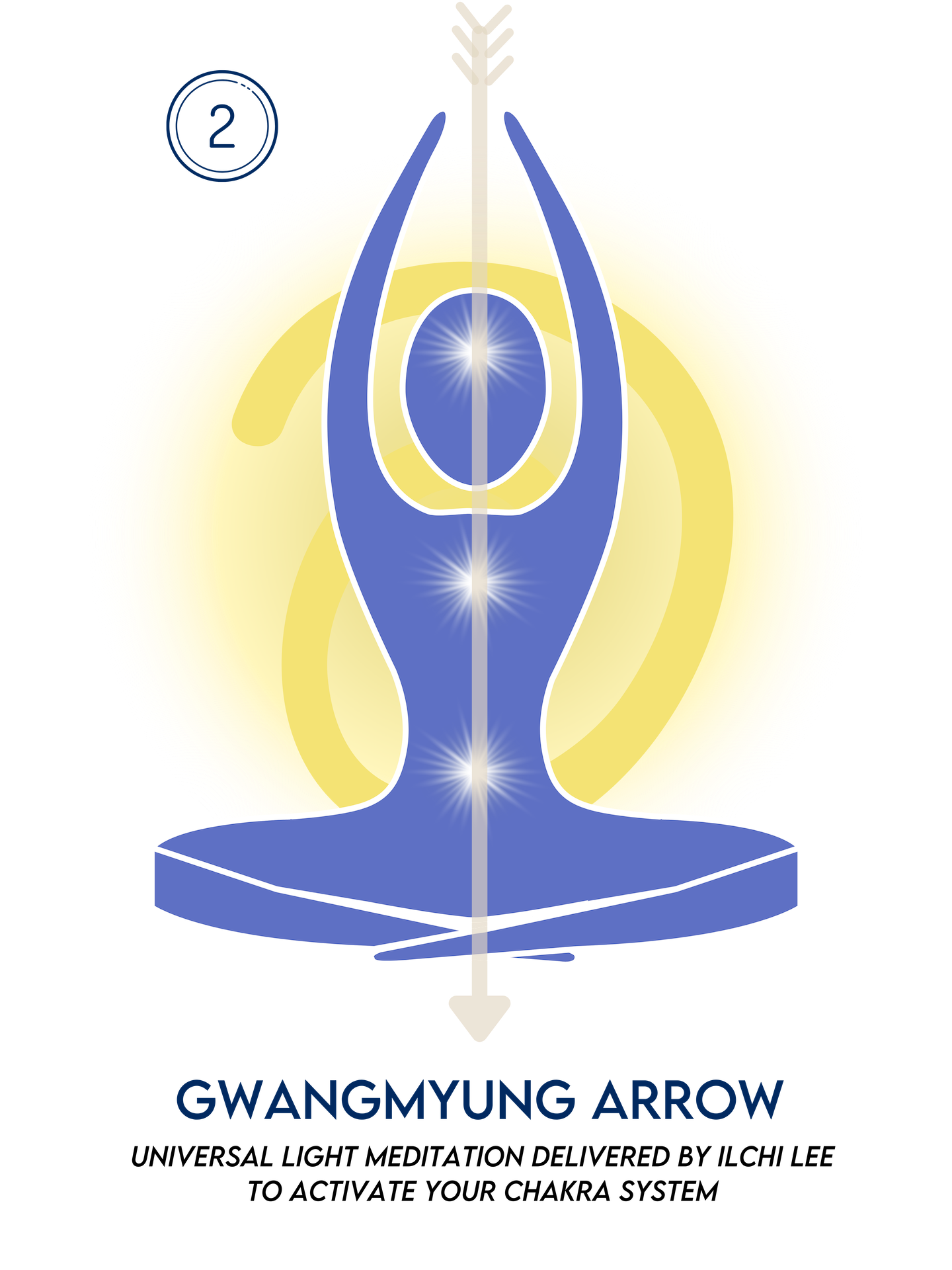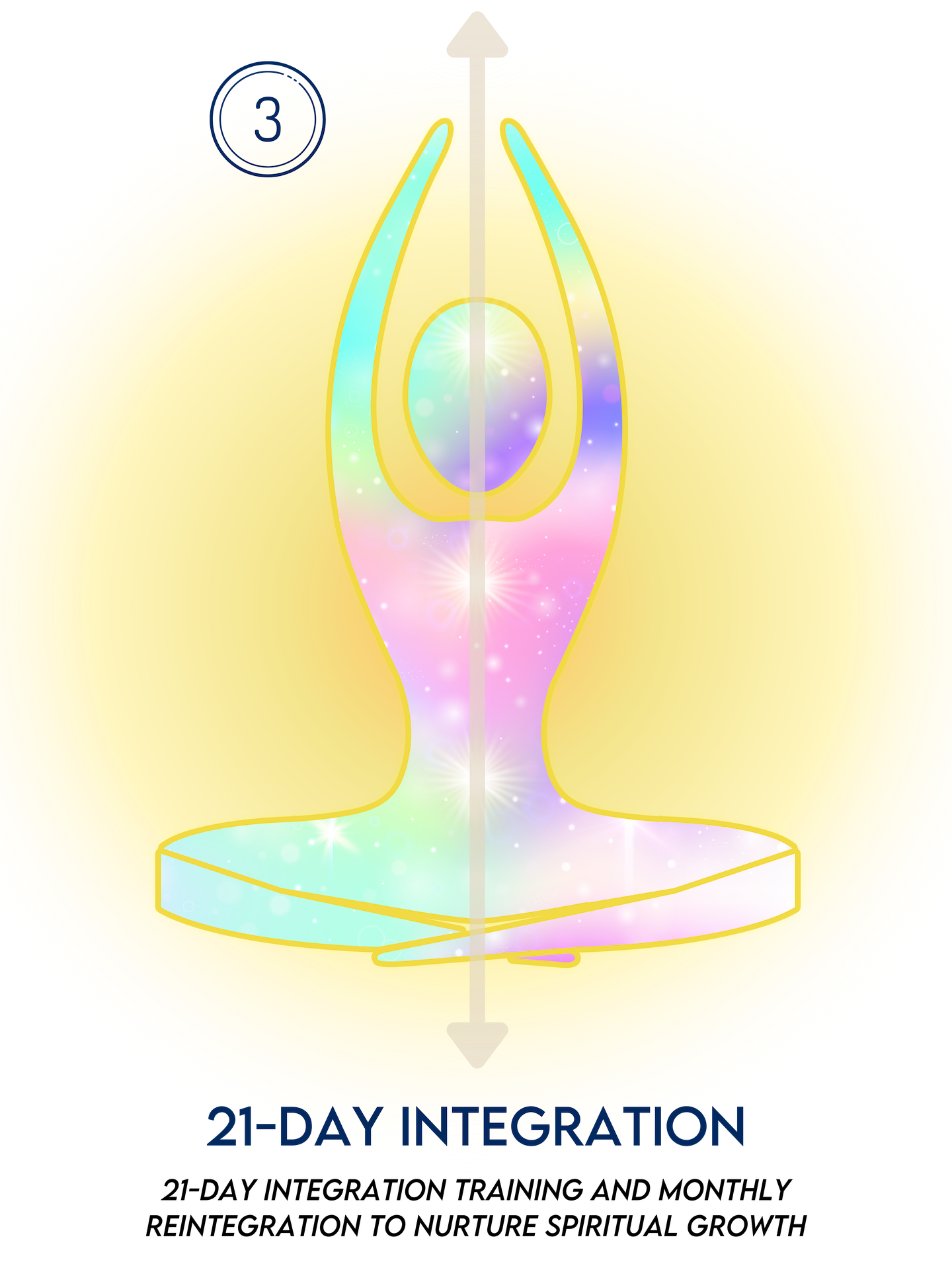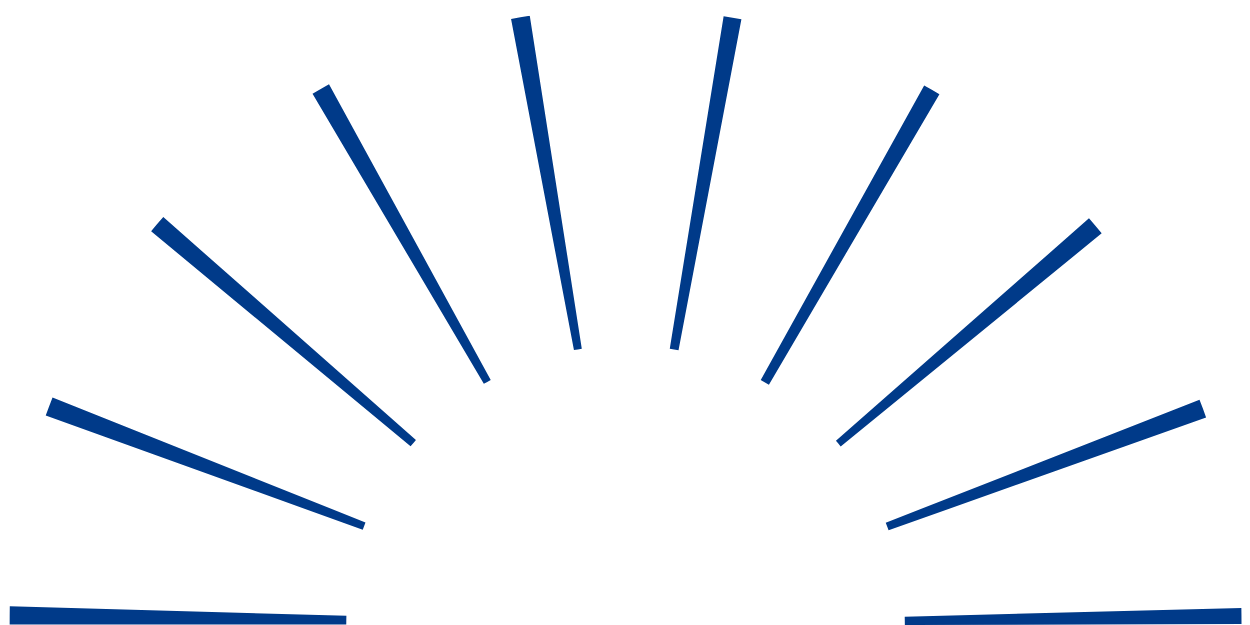 21-Day Prep & Integration Training
You will be supported by your Center Manager for 21 days of training leading up to the GwangMyung Arrow training and then for 21 days after the session to continue integrating your awakenings.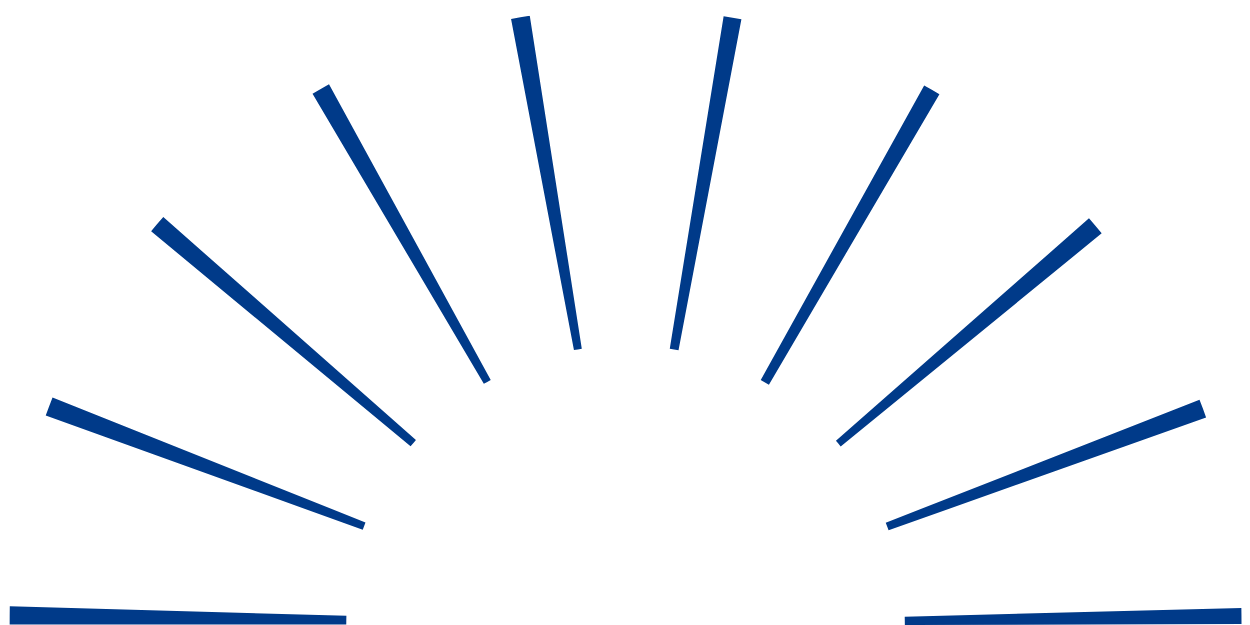 2 Prep Sessions with Master Oceana
Master Oceana offers two additional 2-hour special trainings to 1) help you awaken your energy sense and 2) connect to your inner self before receiving the GwangMyung Arrow.
GwangMyung Arrow Session with Ilchi Lee
All the preparation leads up to the GwangMyung Arrow training with Ilchi Lee where you will receive an "arrow" of universal light to awaken your natural brightness.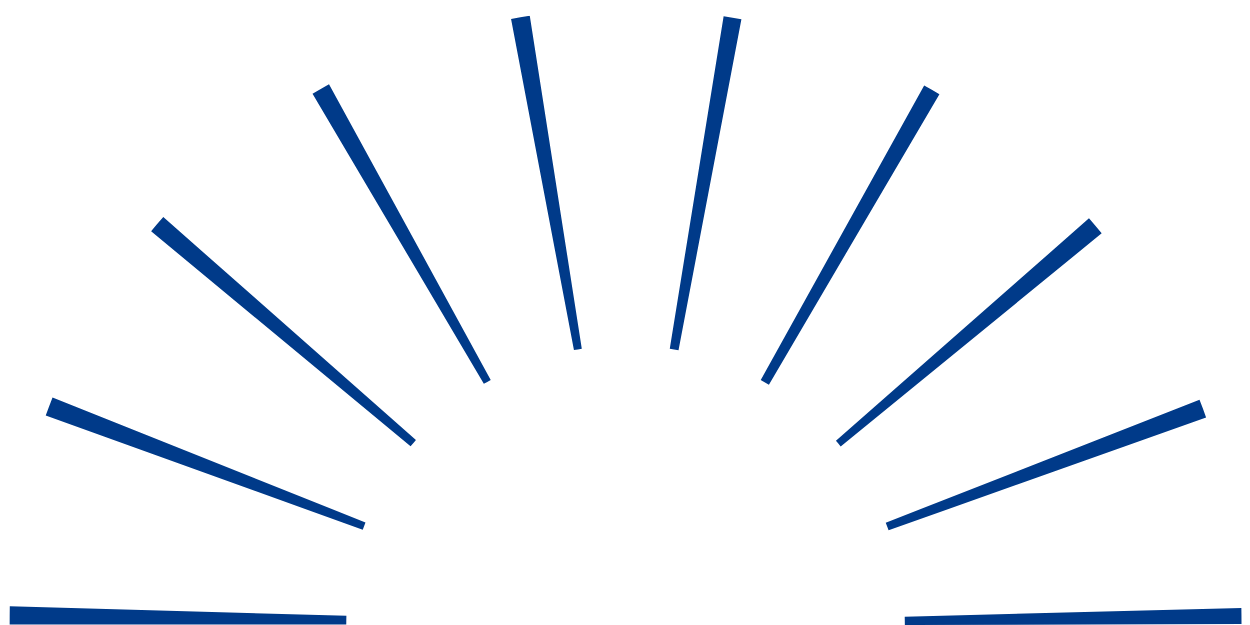 Monthly Reintegration
Once you complete the training, you'll be supported through a 21 days of integration and monthly reintegration sessions with Master Oceana to continue awakening and integrating essential energy and the 7 chakras.
GwangMyung Arrow Experiences
Nov 15
12-4 PM PST | 3-7 PM EST
Nov 20
12-4 PM PST | 3-7 PM EST