Body & Brain Internship
Trainers: Oceana &
David Driscoll
November 13-19, 2022


Sedona Mago Center (Sedona, AZ)
What is the Body & Brain Internship?
The Body & Brain Internship is a week-long program designed to help you learn the skills and principles that make up the Body & Brain practice. The program is an opportunity to dive deeply into three areas of learning:
1. How to teach Body & Brain and Brain Education techniques
2. The Body & Brain company's history and mission
3. Personal mind-body awakening and development
What Do People Say About This Workshop?
"I learned to open and give my heart unconditionally. I also learned what it feels like to feel my body again. I also learned to love myself again. I got my self-worth and value back."

"I learned how law is vital for growth. Vision is necessary for growth. Without vision growth retards at some point."

"Oh my, oh wow! I feel totally motivated to reach completion, on the path I was intended to be on: healing humanity by taking ownership, loving myself and everyone using these incredible tools this workshop has provided. I will prove I can deal with doubt effectively by staying out of my head and keep smiling and sharing the joy of living."

"I have become aware of many things. Some in a deeper awakening. How my mind set my thinking from mind rather than energy effects my condition (physical) dramatically. I need to strengthen my core so energy come from DJ to my mind and will be energy feeling rather than ego habitual. This will be the power source of energy for the day connected to vision creating a hongik one and a hongik society. I learned how important vision is to close the gap between mind and soul."

"I have gone through immense changes realizing I need my mind in my body and use what brain I've been given for Hongik."

"It has been a great week! I have awakened my true self more deeply. I feel more in touch with who I really am. I needed this greater connection so I can connect better with other people. I want to share my hongik energy with others and spread joy in a way that is joyful and sincere. I have overcome a lot of shyness to share my joy because now I do it for myself instead of for others."

"I received lots of encouragement and awakenings. Strong sense of love and camaraderie with my intern group. It definitely pushed me to do more and grow myself."

"I fully acknowledged the fear and darkness I've been carrying inside. I was worried to come back to the center feeling like this, but today I felt intense hope. If feeling like this means I am going deeper, then I will continue to move despite my condition. That also awakened me to the importance of opening your heart and asking for help. I believe this will help me in center life and going back home to myself."

"I gained more mastery over my body, specifically pain. I am less reactive and more empty. I have opened my heart more, as I show my strengths with others through feedback I feel their love and encouragement coming back to me."

"I realize that energy really is everything, that changing your energy before you go to any activity and talk to others is the key."

"My experience was amazing. I came nervous and anxious. My soul searching was deep. I felt what love really looks and feels like. The people here were remarkable and beautiful. Everyone helped me open my heart up and made me feel accepted. My heart is filled with joy and happiness, and I was able to smile more than I usually do back home like it was a natural reaction! The instructors' energies were incredible too! I love everyone and I can see the beauty in people's souls now."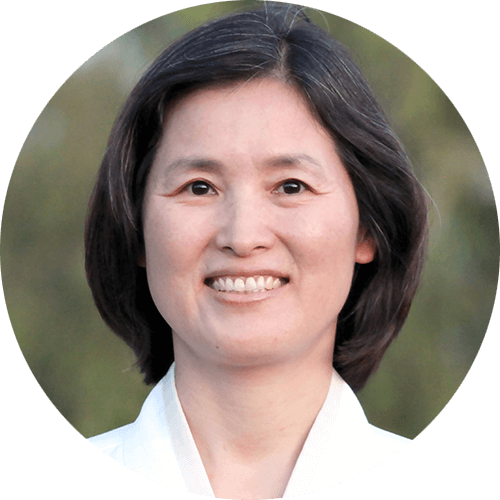 Senior Master Oceana Sunsanim
is the Chief Executive Officer of Body & Brain. For over 20 years, she has been a nationally-respected master life coach and intuitive trainer, providing profound insights into her students' paths of personal growth.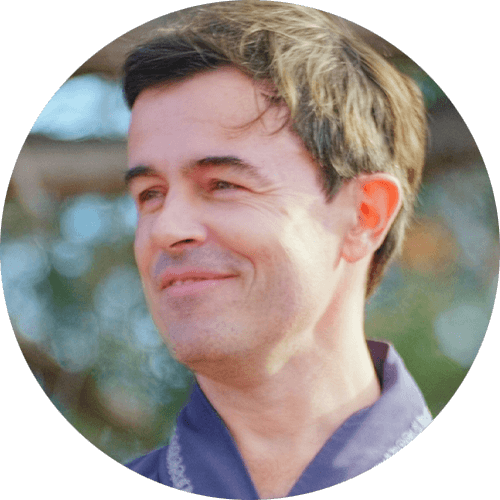 Master David
David has been teaching Body & Brain for over 16 years. His current role as a teacher trainer allows him to help others develop their professional skills with Body & Brain. He is an experienced qigong, meditation, and energy yoga instructor, having taught over 5,000 Body & Brain classes in person and online in his career.
What can I Experience?
You'll learn how to teach class, how to do basic jobs necessary for center operations, and how to support others in their journey of personal growth. Topics include class instruction, basic center management, basics of advertising, branding and reputation management, basics of member care, and self-care and personal development.
How Will I Benefit?
Benefits include more clarity and confidence about the Body & Brain practice, the development of valuable professional skills, and an understanding of what it means to be a Body & Brain instructor. You do not need to be a Body & Brain employee or plan to become one in order to take the internship course. Likewise, employment is not promised or implied after completing the internship program. If you are interested in working for Body & Brain, please speak with your local center manager. Benefits: more confidence, professional skills and understanding, being part of a dedicated team, embarking on a path of personal growth and public contribution, valuable mind-body training experience to share with others.
Benefits: more confidence, professional skill development, training as part of a dedicated team, embarking on a path of personal growth, and a deeper experience of holistic self-care and wellness techniques.
Body & Brain Internship
For information on how to sign up, contact your Body & Brain center manager