Everybody breathes, but most of us breathe with just enough energy to maintain life. You can improve your mind-body wellness by learning different ways to breathe deeply with a meditative focus on accumulating vital energy (Qi).
In this 3-day workshop, Senior Master Byukwoon Sunsanim will explain how your energy system works, and he'll guide you step by step through 10 important breathing techniques. With Master Byukwoon's guidance you'll develop the skills to accumulate Qi energy during your own self-care routine. You'll feel the benefits of Joshik Breathing not only in your physical body, but also in your emotions, thoughts, and consciousness.
What is JoShik Breathing?
Joshik translates to "controlling the breath." It is one of the most important forms of traditional Korean wellness practice. By controlling our breathing, we can increase our sense of vitality and we can also calm our emotions.
Have you noticed how your breathing changes when you feel angry, happy or sad? The Joshik Breathing method teaches that it is possible to moderate and manage our emotions through focused breathwork. With practice, we can achieve a calm mind while our physical body benefits from a well-grounded energy state. By consciously inhaling and exhaling, you'll create a more balanced and peaceful mind-body connection.
How You'll Benefit
Feel more relaxed, refreshed and energized than ever before
Improve the overall condition of your body and mind
Build your spiritual brightness as your vital energy grows
What You'll Learn
Using your energy system to support physical wellness
10 ways to accumulate Qi energy
Breathing for emotional stability
How to increase your mental focus & stimulate spiritual awakening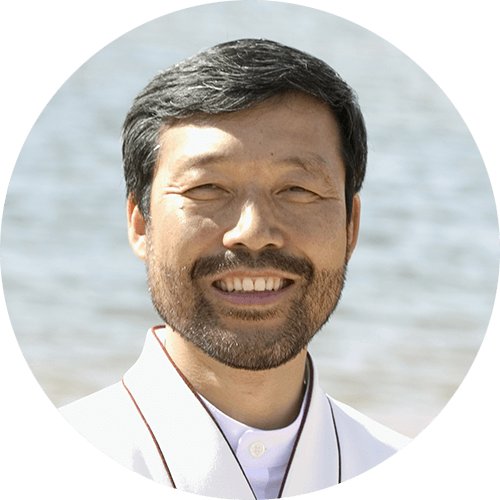 Byukwoon Sunsanim has studied and taught ancient Tao mind-body practices for more than 30 years. He was Body & Brain founder Ilchi Lee SeuSeungnim's first master trainee in Korea. Byukwoon Sunsanim has been working in the U.S. for over 20 years, and is one of our most respected trainers. His powerful but gentle energy will guide you towards profound transformation. His deep understanding, experience and humor can help anyone discover how to live as a 'master' in their daily lives.
JoShik Breathing Workshop
10 Steps for Accumulating Energy



Contact your nearest

Body & Brain center

for more details and to enroll!
Sep 24–26, 2021


12–8pm (ET) | 9–5pm (PT)
Live Online Sessions
*Includes Access to a Class Video Recording for 7 days after the Live Session.