Sedona Mago Center (Sedona, AZ)
October 19-22, 2023
January 25-28
, 2024
April 11-14
, 2024
June 27-30
, 2024
As a first step, may we suggest...
Intro to True Self Awakening Webinar
Join our 1.5 hour online webinar to get a taste of what to expect in the full 4-day retreat.
Awaken to Your True Essence
Have you ever wondered about the answer to any of the following questions:
"Who am I?"
"What do I really want in life?"
"Where did I come from, and where am I going?"
"What should I live for?"
"What is the meaning of life?"
As we navigate the complexities of life, it's all too easy to lose sight of our True Selves and forget our inherent sense of identity and purpose. True Self Awakening is a profound and introspective journey that delves into the depths of your heart, unveiling the essence of who you truly are beyond the roles and labels you have assumed in your life.
Join us for this transformative 4-day retreat in the breathtaking landscape of Sedona, AZ. Through a series of powerful experiences and practices, you will open your heart and awaken to your true essence, embarking on a profound journey of self-discovery and empowerment. This transformative retreat will provide you with the tools and guidance to break free from limiting thoughts, emotions, and habits, empowering you to create a life that is aligned with your authentic self.
Immersive Experiences & Expert Facilitation
Led by Body & Brain trainers with over two decades of experience in helping people discover their True Selves.
40+ Year Curriculum
Taken and trusted by hundreds of thousands of people worldwide over the last 40 years since the start of the program.
Acceleration of Self-Discovery and Healing
Created to launch and accelerate your journey to self-discovery, self-development, self-love, and self-healing.
Is This Program For Me?
Are you in a transition or pivotal moment in your life?
Do you feel like there's something more to you and your life but aren't sure what that is?
Do you feel stuck in life without a clear path forward?
Are you seeking more fulfillment or purpose in your life?
Are you ready to unlock your full potential?
Are you seeking a big change, but you're not sure where to start?
If you answered yes to any of these questions, then this program is for you!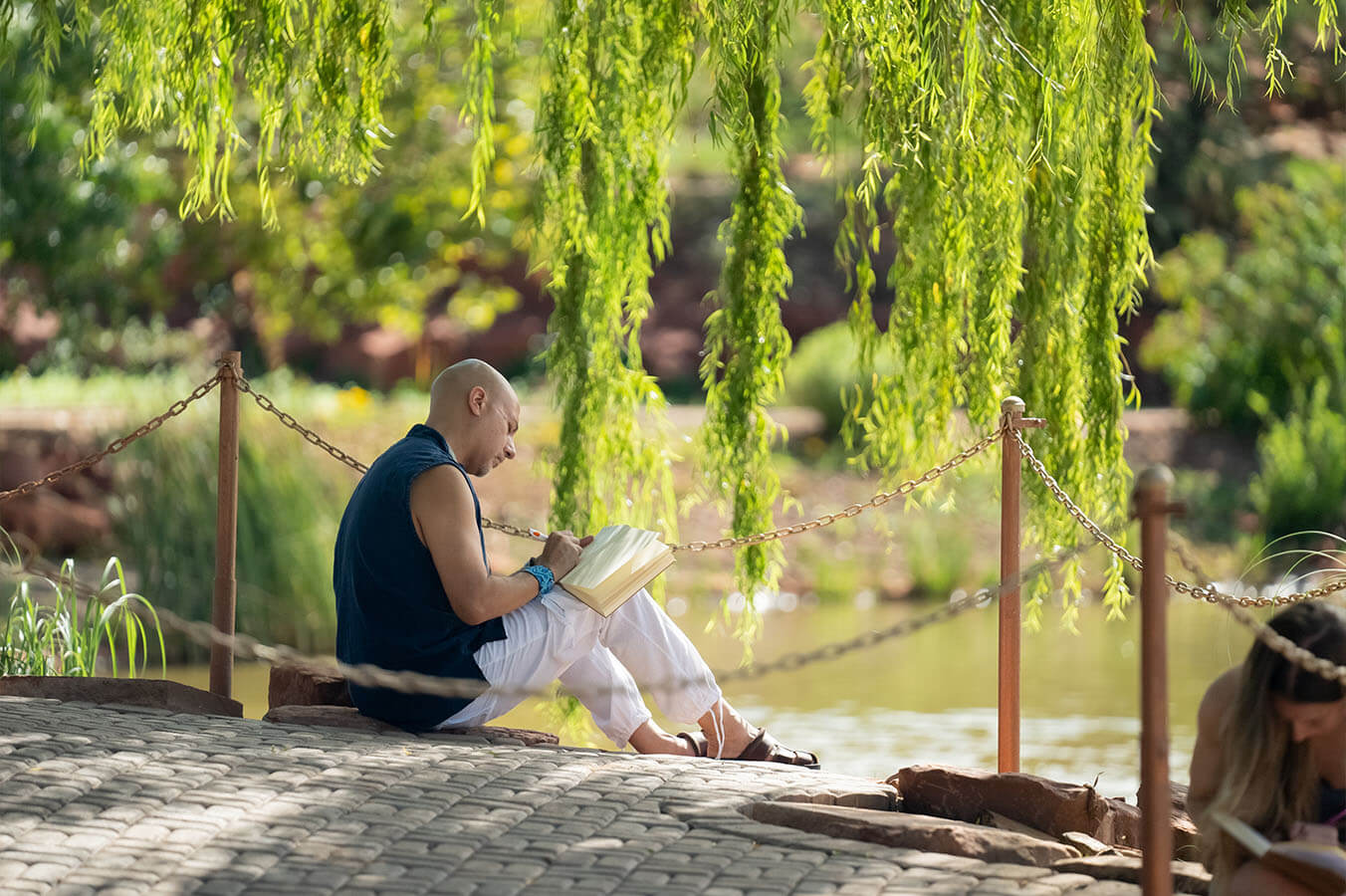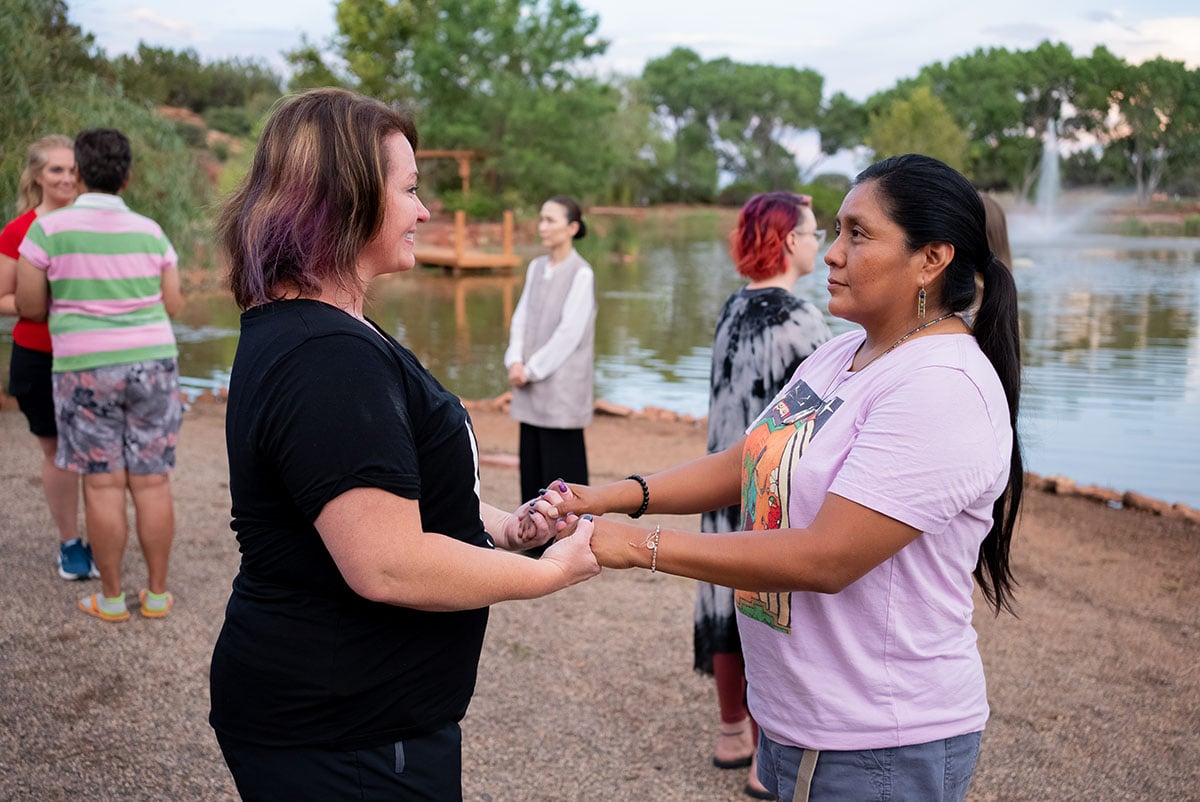 How Does It Work?
Throughout this immersive retreat, you will be guided to delve deeply into your life and relationships, gaining fresh perspectives and insights into your past emotional memories and subconscious influences. You will see preconceptions that may have unknowingly shaped your life, allowing you to break free from limiting habits. With a safe and supportive environment, you will be encouraged to look inward and rebuild from a place of authenticity. This transformative process is facilitated through:
Mind-body exercises and deep guided meditations
Thought-provoking activities for self-reflection
Stimulating lectures on timeless principles that elevate consciousness
Interactive games and experiences to help create breakthroughs
Partner activities and sharing to foster meaningful connections and personal growth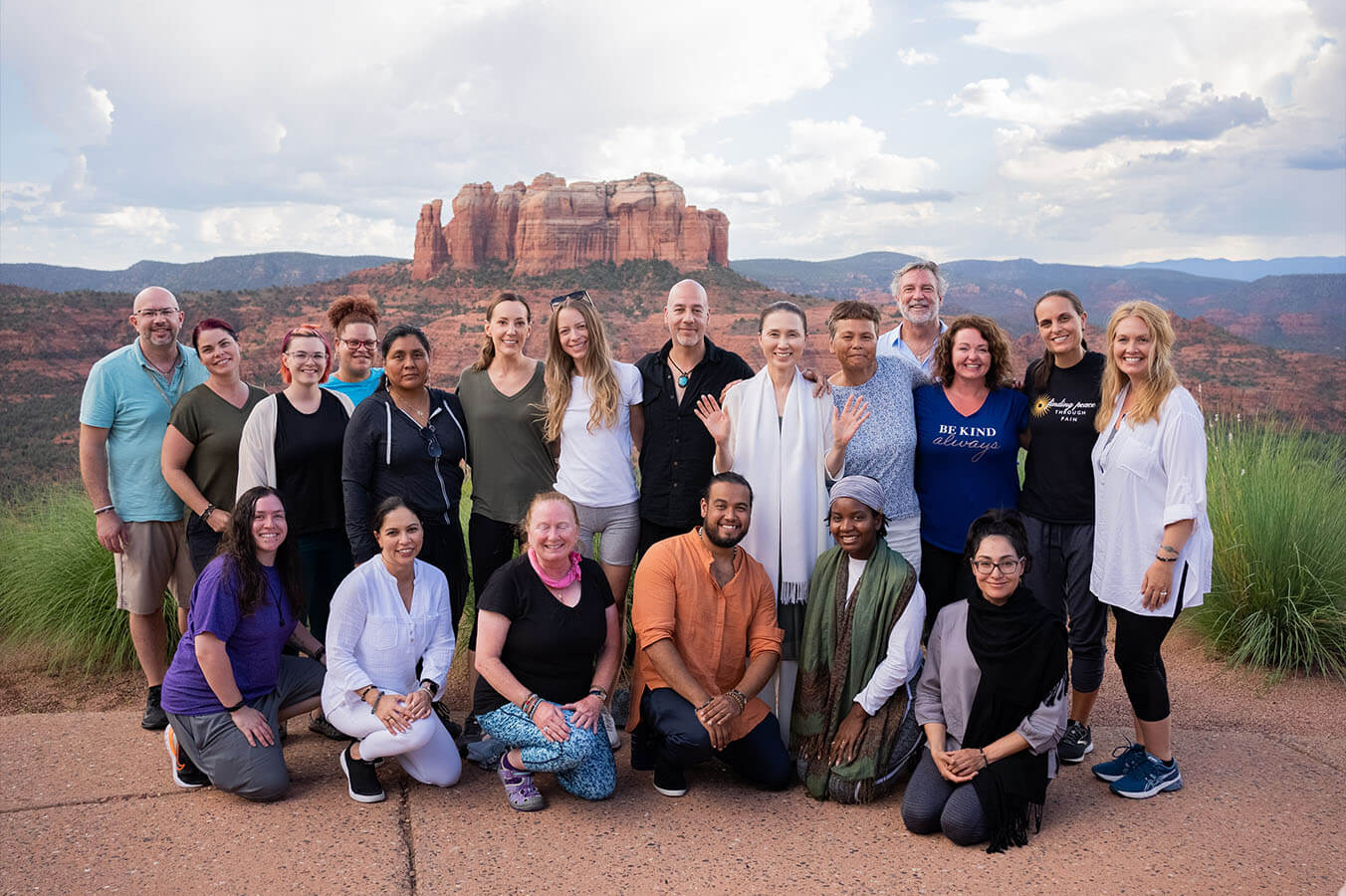 What You'll Get
Learn to manage daily stress that affects you
Experience ancient energy philosophies in your body, mind and spirit and how to apply them into your life
Connect to your true essence and hear the voice of your soul that will guide you to your highest good
Balance your emotions to improve your relationship with yourself and with others
Create energy circulation in your body for health, happiness, and peace
Recover overall health to feel confident in yourself
Achieve absolute peace, tranquility and positivity
Increase your awareness and raise your consciousness
Overcome Your Limitations
Discover Your True Essence
The program commences in the evening with a warm welcome orientation that sets the stage for the retreat. This includes an overview of the program, an introductory session, and a reflection meditation to guide you on your inward journey.
Experience a variety of heart-opening exercises designed to facilitate reflection and emotional release. This includes chakra clearing techniques to release past memories that may be hindering your progress, as well as guided meditations aimed at answering the fundamental questions of self-identity, desires, and life direction. Over the course of the main two days of the retreat, you will cultivate a deep sense of presence in your body, allowing you to connect with your True Self and elevate your consciousness to its highest potential.
On the last day of the program, we will start with a serene morning sun meditation, aimed at manifesting your future. The day will conclude around noon with introspective reflections on how you can integrate the learnings from the retreat into your life moving forward, and live as your true and authentic self.
The Call of Sedona

Journey of the Heart
The Call of Sedona takes readers on an enchanting exploration of Sedona's mystical landscape, guiding them toward self-discovery and empowering readers to embark on their personal journey of the heart. Through practical meditations and profound insights into the healing power of the earth, the book encourages readers to experience the wonders of this blessed place and appeals to those in search of greater fulfillment and meaning in life.
Order a copy here.
What People Say About the Retreat
The most incredible experience
"This retreat was the most incredible experience I have ever been a part of [and] brought me home to myself, to my authenticity, to my truth... it gave me the space and guidance to delve deeper and hone my inherent strength and wisdom."
A life-changing experience
"This retreat was eye-opening to the amazing possibilities of self-awareness, healing, forgiveness, courage, and internal peace. I learned about mediation, mindfulness, and replenishing energy on a level I never experienced. It was a life-changing experience that unlocked my feelings of wholeness, coherency and being fearless."
We all transformed together from day one
"Being a part of this retreat was absolutely life-changing. You dig deep into who you truly are, to discover your true essence, and it's a beautiful journey. If anyone is looking for a life-transforming opportunity and they're ready to do the work that it takes, I recommend this retreat 100%."
Beyond professional and energizing
"They were able to teach me on a level I had not been able to learn on my own. For anyone looking to heal either the mind, body or both, this is a retreat that can teach you the principles and practices to achieve pure health."
Everyone should do this retreat
"The skills and training at the retreat have become a daily practice and I am still uncovering new benefits. I engage my work more energetically and process out negative energy on a daily basis so it doesn't build up in my body. Everyone should do this retreat at least once in their life. The sooner, the better!"
Exceeded anything I thought I could experience
"We were guided so beautifully through some of our hardest traumas, heartbreaks, and deep pain. This isn't just a one-time retreat. This is a powerful philosophy, practice, and way of life that should be used every single day. I cannot rate this experience highly enough."
About the Retreat Center
Sedona Mago Center for Well-being and Retreat is located in Northern Arizona, situated on 173-acres of open land in the Coconino National Forest, cradled amongst Sedona's renowned vortexes and healing red clay rocks. For over 40 years, Sedona Mago has been a destination for healing and transformation.
About the Retreat Location
Sedona Mago Center for Well-being and Retreat is located in the Coconino National Forest in Northern Arizona on 173-acres of open land. The retreat property is cradled by Sedona's renowned vortexes and healing red clay rocks. For over 40 years, Sedona Mago Center has been a destination for healing and transformation for peace and spiritual seekers.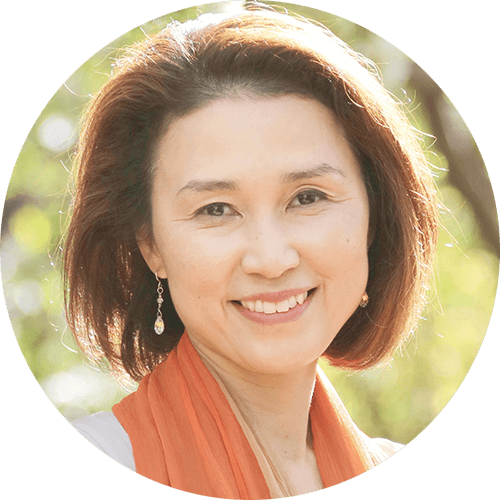 Ilchibuko Todd

CEO of Body & Brain
Ilchibuko Todd brings over 20 years of experience mastering energy practices through SunTao Living practice and Body & Brain. She offers expert guidance to reconnect people to the deepest root of themselves and awaken their fullest potential. Ilchibuko is an international speaker and trainer who envisions individual awakening and healing to be the seed from which the healing of all humanity and the Earth will grow.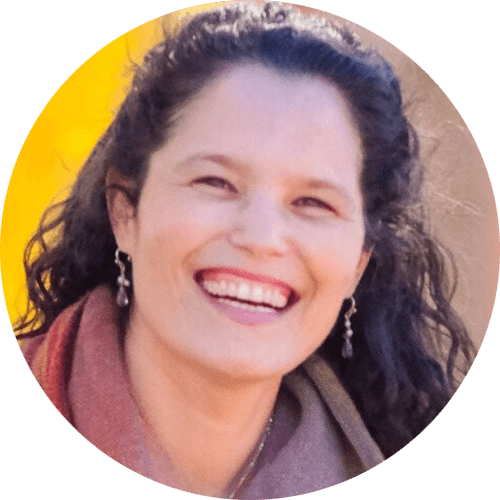 Danielle Gaudette
Danielle Gaudette is a Body & Brain Coach with 20 years of experience and the author of Healing Tree: An Adoptee's Story About Hurting, Healing and Letting the Light Shine Through. As a highly sensitive person who struggled from a young age, Danielle's passion is to share the tools that eventually helped her recover her own self-love and self-worth. She specializes in emotional management and brain management, and helps people to align the body, mind, heart and soul together as one.
Frequently Asked Questions (FAQs)
Summary of Benefits
Identify and overcome limiting beliefs & behaviors that are influencing your life
Acquire the tools to connect to your True Self
Gain a fresh perspective on life and a clearer sense of purpose
Re-establish a sense of harmony between your mind, body, and soul
Clarify your deepest aspirations and desires
Start building a new life aligned with your authentic self
Ready to Awaken Your True Self?
Special Offer 50% OFF July Term
REGISTRATION IS CLOSED.
We are currently recruiting participants for the July 27-30 term who are willing to be filmed throughout their experience in the retreat in exchange for 50% off the total workshop + lodging + meal fees ($534 after discount).
Note: Airfare or other travel fees to come to Sedona, AZ will be from your own personal expense and will NOT be reimbursed.
Accommodations not included. See below for accommodation options.
SAVE $59


Regular Price: $590
Early Bird Sale ends September 15, 2023
Accommodations not included. See below for accommodation options.
SAVE $177


Regular Price: $590
Flash Sale ends August 31, 2023
Next Step
Book Your Accommodations
Curious to try it out first? Join our Introductory Session:
Intro to True Self Awakening Webinar
In this 90-minute online session, you will be introduced to the True Self Awakening retreat. Through the Introductory Webinar, you will experience a fundamental energy awakening and activation that will provide the groundwork for self-discovery, self-development, and self-love of "True Self Awakening."
Upcoming Date:
Wednesday, June 28, 2023
5:00 - 6:30 pm
(All times are in Pacific Time, USA)
- REGISTRATION IS CLOSED -
Please check back later for another scheduled date/time.